White Label
Ad Exchange
RTB Panda is a sophisticated real-time bidding platform designed to create a fair and balanced ecosystem that boosts the performance of advertisers as well as publishers alike.

Powerful, reliable, and highly-specialized, RTB Panda creates more efficient and profitable ad selling as well as purchasing processes that increase profitability for all stakeholders.
Request a Demo
For Sustainable Success!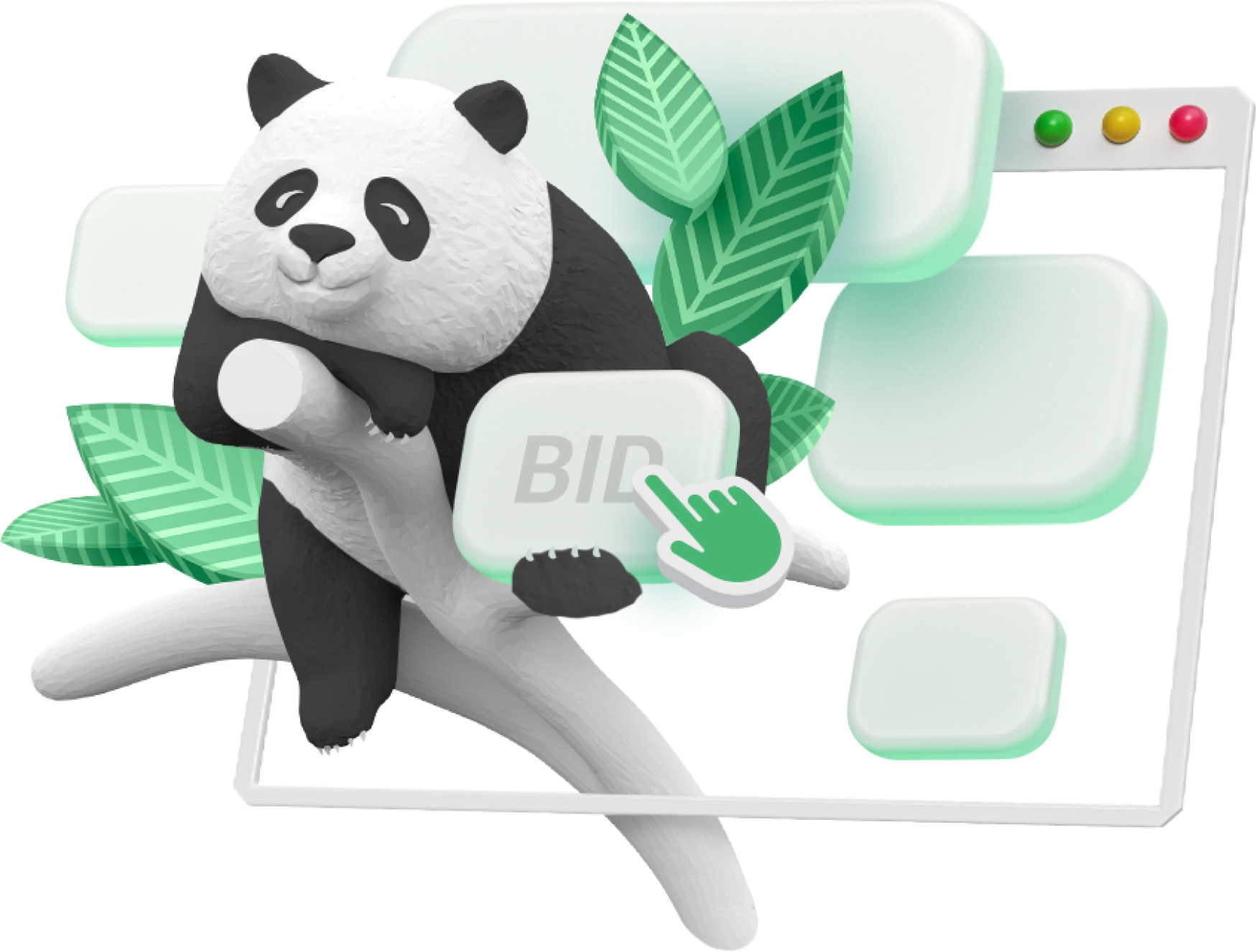 RTB Panda
At RTB Panda, our goal is to improve the performance of advertisers and publishers by establishing a transparent environment through our innovative white label ad exchange technology. We tailor our fully-customizable solution based on your requirements and add features to our default modules to improve performance as well as consistently deliver the best results.

To Learn More, Contact Our Team and Request a Demo Today!
RTB Technology
In essence, real-time bidding (RTB) technology allows stakeholders to participate in a digital auction, where DSPs and SSPs buy and sell media on a per-impression basis instantly.

Rather than purchasing bulk and using a small percentage of the inventory acquired, RTB helps advertisers pick the impressions they want to pay for. The best part is that publishers are able to find the best taker for each ad, which means higher fill rates and increased revenue generation.

Simply put, RTB represents a win-win solution that allows publishers to maximize their earnings while empowering advertisers to reach the most relevant users at a fair price.
Request a Demo
Publishers
With RTB Panda, publishers enjoy a customizable RTB platform that allows them to build a robust traffic monetization system and significantly boost profits from existing visitors.
Some of the advantages RTB Panda brings for publishers include:
Increasing revenue generated from the same inventory
Connecting with hundreds of advertisers easily
Setting dynamic bid floors to drive more revenue
Simplifying the process of selling remnant traffic
Achieving higher fill rates
Delivering superior user experience by presenting relevant ads to users
Ensuring that publishing sites feature the most engaging ads
To Learn More, Contact Our Team and Request a Demo Today!
Benefits
At RTB Panda, we don't offer out-of-the-box solutions that limit flexibility. Instead, we create a fully tailored solution that contains the features that you deem the most important. Instead of opting for a platform that has clear shortcomings, RTB Panda can help develop a cost-effective customized solution that delivers the best results without compromising other areas. Depending on your requirements, we provide a custom set of features that include:
Monitoring Tools
Our comprehensive monitoring interface provides statistics that are synchronized right away, so you have them available as soon as these are collected. Through RTB Panda, users have the capacity to monitor and analyze data in real-time in order to make adjustments to their monetization process as soon as there are identifiable patterns.

Data collected through our API is instantly available to stakeholders. Plus, our monitoring tools are completely tailored to your requirements, so advertisers and publishers can decide specifically which data they want to see and in what formats it should be presented.
To Learn More, Contact Our Team and Request a Demo Today!
Contact Us
Interested in finding out more about our custom solutions?
Contact RTB Panda and book an appointment today. Our team will be glad to help you get started!